How to Fix Bad Quality Videos?
Poor video quality is not only frustrating, but it can also limit productivity and keep your team from reaching their goals. Dealing with the bad quality videos is quite annoying. But don't worry. This article will show you how to fix bad quality videos such as blurry, shaky, grainy, pixelated videos and make them crisp, sharp, and clear. Now, let's get started.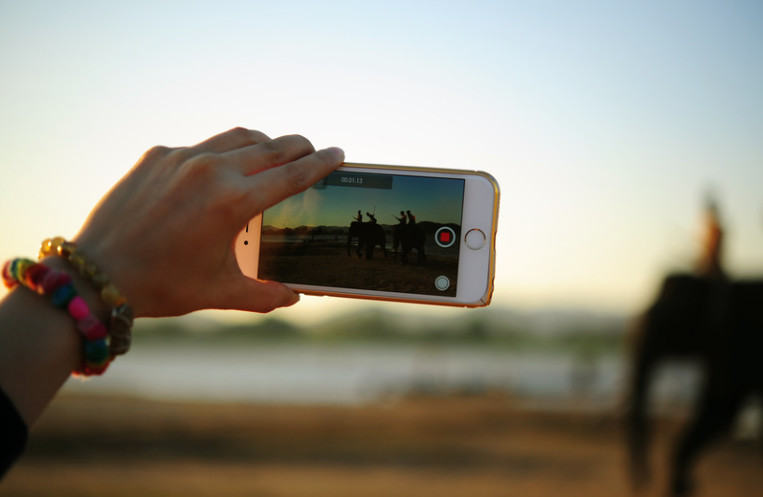 Part 1: Common Video Quality Related Issues
Before talking about how to fix poor video quality, we'll introduce some common video quality issues first. Read on and learn about the various issues related to video quality we touched on what can lead to a bad quality video.
1. Blurry Videos
Video blur may occur during recording or when you save the videos on a computer or other storage media. If the videos are originally recorded blurry, it is mostly due to shaking of the camera, high ISO, shallow depth of field, wrong focus set up, etc. Whereas videos stored on any drive can get blurry due to corruption, which may happen due to virus infection, improper file transfer or download, etc.
---
2. Shaky Videos
Shaky videos are very poor and look unprofessional, unpolished. It is difficult and frustrating to watch sharky videos, especially when watching them on larger screens. So, it's very necessary to fix bad quality videos as soon as possible.
---
3. Grainy & Pixelated Video
Pixelation usually happens when you compress the data in video files to make the video files smaller and reduce memory usage. Grainy video is a very common and annoying issue as it spoils the video seeing experience. Luckily, removing grain and noise from the videos is very easy.
---
Part 2: Fix the Bad Video Quality with Video Enhancer AI
No matter whatever the reason behind the bad video quality issues, you can easily repair poor quality videos by using the video enhancement tool. There are many third-party tools like Video Enhancer AI, Adobe Premiere Pro, Adobe After Effects on the market that can help users to improve the video quality with ease. AVCLabs Video Enhancer AI stands out among these programs.
As a professional AI-based video enhancement tool, AVCLabs Video Enhancer AI is designed to upscale low-res videos to 4K, even 8K and enhance old poor quality videos to better quality with true details and motion consistency kept. All video blur and video noise will be removed automatically and intelligently based on AI technologies. With an intuitive interface and an easily navigable layout, it is a perfect choice for beginners.
Video Enhancer AI
Enhance the video quality to make them more aesthetically pleasing.
Deblur your footage by using machine learning.
Upscale videos from SD to HD, HD to 4K.
Upscale low-res videos onto a larger screen.
Trim your footage frame by frame.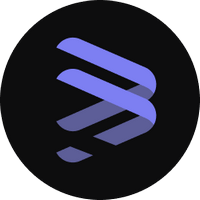 Let's take a look at the following tips on how to troubleshoot video quality issues.
Step 1
Install and Run AVCLabs Video Enhancer AI
Warm tips: you can click here to check whether your CPU or GPU is capable of upscaling video with AI.
Firstly download the AVCLabs Video Enhancer AI from the above button and install it on your Windows PC or Mac computer. Launch it and then you will enter the main interface of AVCLabs Video Enhancer AI.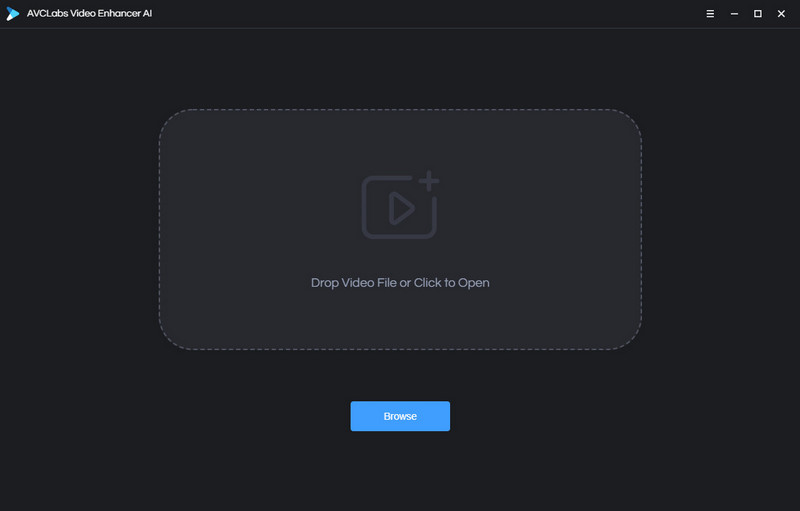 Simply click on the "Browse" button at the bottom of the program interface and select a video file from the computer to import. You can also directly drag &amp drop the video from your computer to the main window.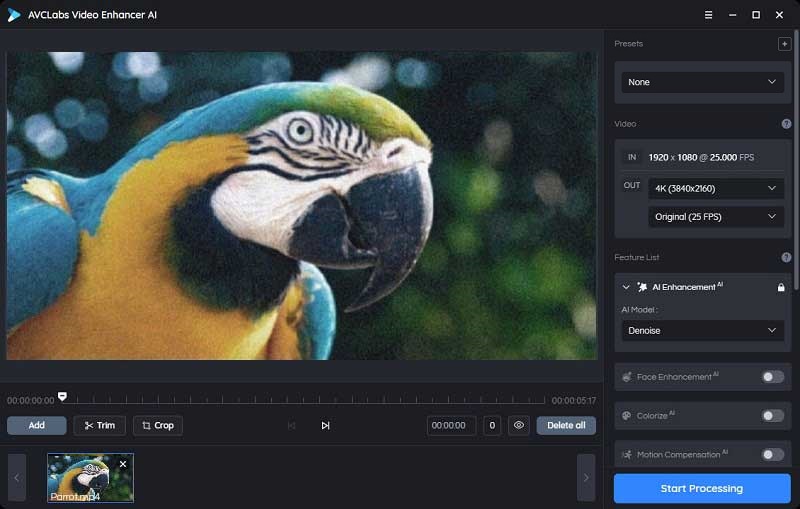 Step 3
Select the Processing Model
Just turn on AI Enhancement, then you can choose the AI Model.
To retouch and beautify the face in the video, you are able to turn on Face Refinement to detect and enhance every detail to make your subject look great.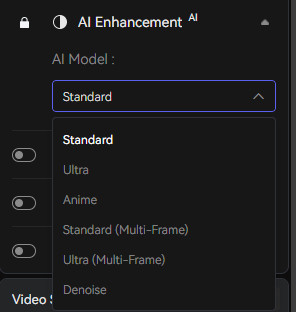 You can also unfold the output preset and adjust the output to 200%, 400%, SD, HD, 4K UHD, 4K, and 8K.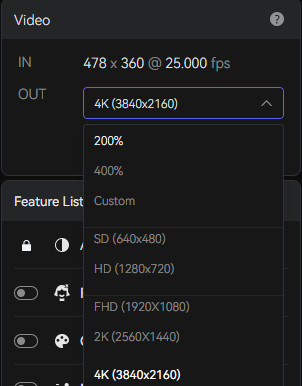 Before enhancing the video quality, you can set the output video format you prefer. It supports exporting video to AVI (UnCompressed), MP4 (H.264) format.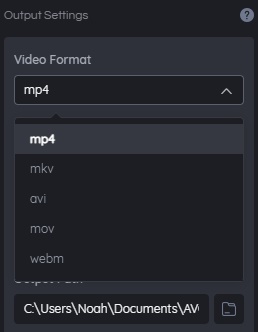 After setting everything up, click on the "Start Processing" button to start rendering your video. The program will start processing frames of your source video and assembling the upscaled video. After the conversion is completed, you can click on the "Open Output Video" button to check the output video.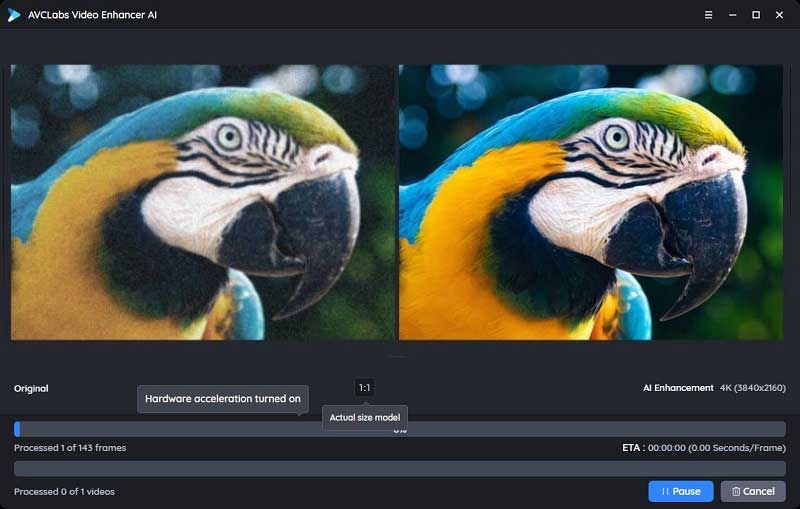 Conclusion:
That's all. Hope this guide on how to fix bad quality videos will help you to resolve the issues you have met and make such videos play smoothly again on your mobile phone, computer, or TV. Now you can enjoy back the comfortable video experience you want.
Try AVCLabs Video Enhancer AI to breathe new life into your footage!
Highly Recommended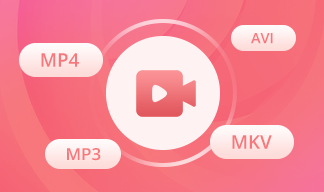 Any Video Converter Ultimate
Any Video Converter Ultimate is simply the best choice for your video conversion needs because it supports all the major file formats and featured as a video screen recorder, video editor, DVD ripper, and YouTube downloader.
Learn More

---

Video Converter

DVD Converter

Video Editor

Enhance Video Quality

Enhance Image Quality

Remove Objects