How to Fix Blurry Video to Make it Clear?
It's very frustrating when your video has blurry spots, as it means the visual quality will be injured, whether the video you recorded with a mobile phone or the old TV shows & movies, especially when you play these videos on modern high-definition displays. How to make these blurry videos clearer? You can read this article to learn how to fix blurry videos and improve their visual quality.
How to Fix Blurry Videos with Video Enhancer AI?
No matter what reasons cause the blurry video, you can use third-party software to fix the blurry videos to make them clear and acquire a visually new look. You can use software like Video Enhancer AI, professional Video Editors like Adobe Premiere Pro, or a standalone product that allows you to deblur effortlessly.
As a dedicated video enhancement software powered by AI, AVCLabs Video Enhancer AI was born to improve the low-resolution videos (Anime episodes, movies, recordings, or home videos) to a higher degree with true details and motion consistency kept, thus you can get the best viewing experience on modern displays and bring your old videos such as blurry faces in videos a stunningly new look. AVCLabs Video Enhancer AI is your best choice to upscale the footage to 200% or 400% with the great details and best video quality enhanced, especially if your footage becomes blurry when you zoom in or scale footage larger than what you originally recorded.
To fix the blurry videos and make them look clearer, AVCLabs Video Enhancer AI is the deblurring tool that uses machine learning to deblur each frame of your footage, then recover the blurred frames. You can take a look at how to deblur with AVCLabs Video Enhancer AI.
Video Enhancer AI
Enhance the video quality to make them more aesthetically pleasing.
Deblur your footage by using machine learning.
Upscale videos from SD to HD, HD to 4K.
Upscale low-res videos onto a larger screen.
Trim your footage frame by frame.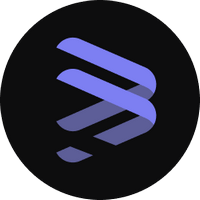 Step 1
Launch AVCLabs Video Enhancer AI
Download the installation package of AVCLabs Video Enhancer AI and install it on Windows PC. Launch AVCLabs Video Enhancer AI and you will enter the main window of AVCLabs Video Enhancer AI shown below.
Click the "Browse" button in the middle of the application to open a file pop-up window and select a video file.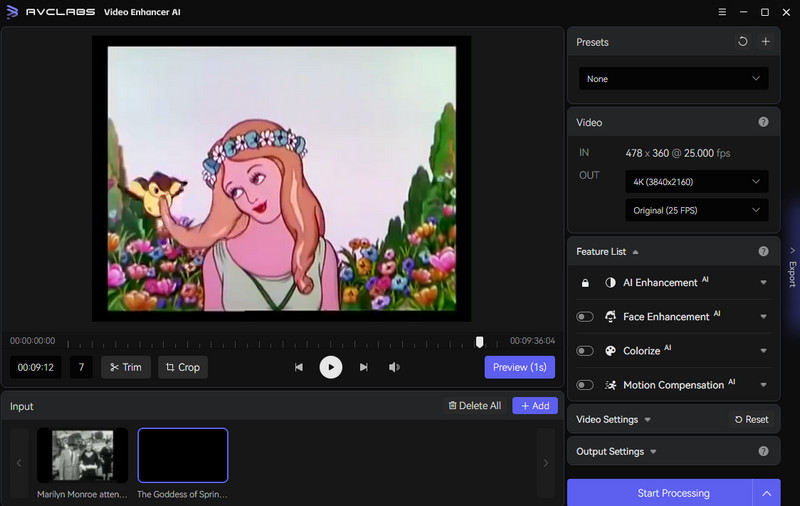 Step 3
Select the Processing Model
Just turn on AI Enhancement and select the AI Model. Then unfold the output preset and adjust the output SD, HD, 4K UHD, 4K, and 8K.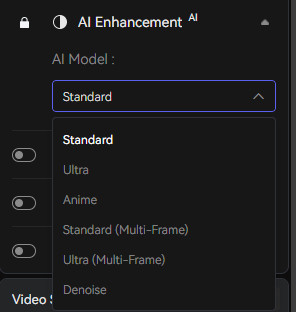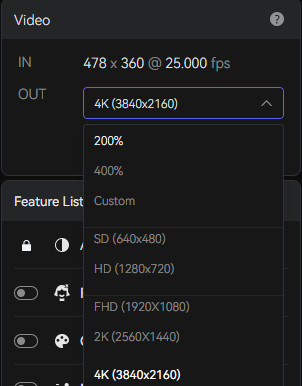 Click the "Start Processing" button to render your video. The program will start processing frames of your source video and assembling the upscaled video. After the conversion completed, you can click the "Open Folder" button to check the output video.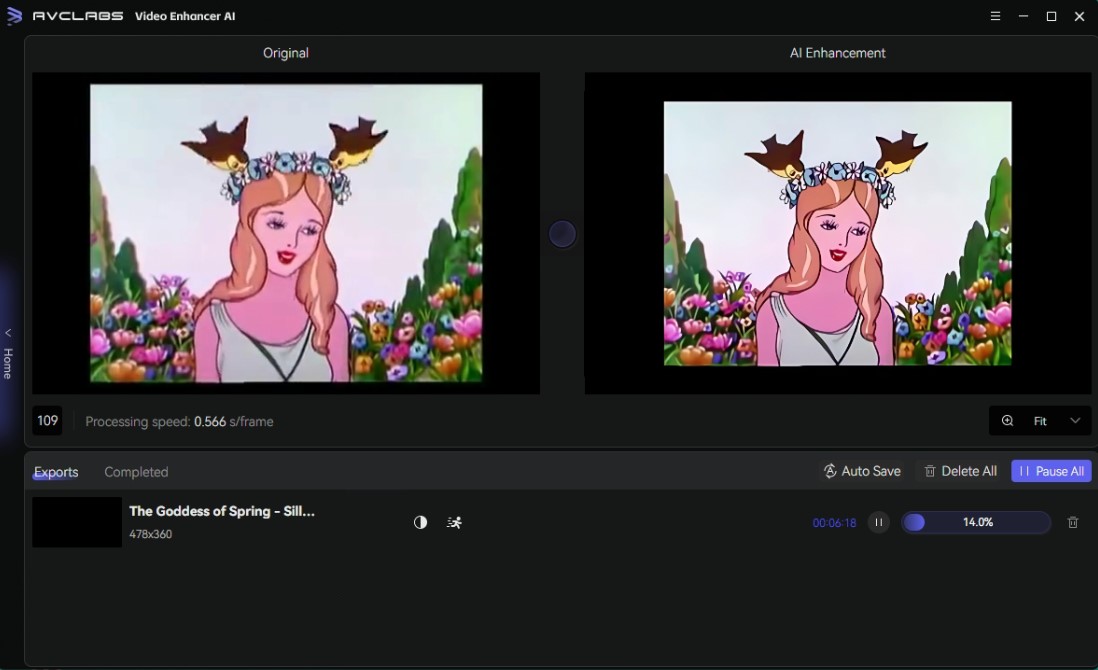 Why Your Videos Blurry?
Due to the camera shake and poor lighting, the footage you take with your phone, or the camera might end up with blurry spots. The blurry issue also happens when you zoom in or scale footage larger than what you originally recorded. The primary reason is that the original footage was recorded blurry, which is mostly due to camera shaking, high ISO, shallow depth of field, wrong focus set up, etc. There are some other factors that may contribute to the blurry footage, you can have a general idea about these factors before you go to the recording process. If the blurry footage can not be avoided, you can try AVCLabs Video Enhancer AI to fix the blurry video in one click with the power of AI.
More often than not, it is a little bit difficult to sharpen a video after the fact and get a good result. What's more, most of the video editors are too professional to fine-tune by the beginner. Fortunately, with the help of AI, you guys have a better and easier solution for blurry videos.
Try AVCLabs Video Enhancer AI to fix your blurry footage.
Highly Recommended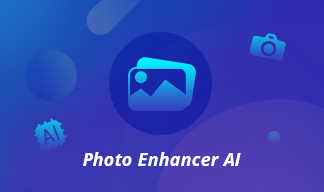 AVCLabs Photo Enhancer AI
AVCLabs Photo Enhancer AI is undoubtedly your best choice ever to upscale the low-res image and enhance its quality. It is an all-in-one AI Image Denoiser, AI Image Upscaler, AI Image Sharper, AI Portrait Photography Enhancer, AI Background Removal, AI Color Calibration, and AI Image Colorizer.
Learn More

---

Video Converter

DVD Converter

Video Editor

Enhance Video Quality

Enhance Image Quality

Remove Objects